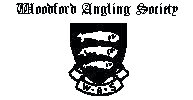 Founded in 1948, Woodford Angling Society is a small, friendly outings-only club in south-west Essex and new members are always made welcome. Light-hearted club competitions are held on our regular outings to various lakes, rivers and canals in the Home Counties region. Newcomers to the sport are particularly welcome and can be given advice on fishing methods and tactics if requested.
Unfortunately it is a sad fact that today it can be unsafe to go fishing alone, particularly so for youngsters and those more elderly. By joining the society and fishing the monthly outings, you would be fishing securely in the friendly company of your fellow members.
For more information, click the APPLY button below.
ANNUAL MEMBERSHIP £20


---
WEBSITE SECURITY
---
© Copyright WAS 2014